About the manufacturer
The company was founded in 2018 by Andrew Porter and Chris Ash. The first slots were released only in November 2019. Although the manufacturer has recently started working in the gambling industry, the owners and employees are not new to the industry:
CEO Andrew Porter. For over 16 years he has worked in gaming provider companies. Previously, he held a senior position at Playtech and was responsible for content strategy in 10 countries. He was included in the Gaming Intelligence HOT 50 rating. He was named a "product genius".
Business Development Director Chris Ash. Graduated from the Faculty of Computer Science at the University of Manchester. Later he founded an independent casino software development company – Ash Gaming. In 2011, she was the UK's leading studio. However, the company was bought out by Playtech. Chris Ash took up a management position and began to develop strategies for mergers and acquisitions.
Creative Director Thomas Scalzilli. Previously, he brought Brazilian firm Bendito Design to an international level. He also worked in the film industry and advertising, in particular at Brazilian Zeppelin Film, Moving Picture Company, Escape Studios.
Commercial and Marketing Director Henry McLean. He has 14 years of experience in the gambling industry. He was involved in the development and promotion of Ash Gaming, and then worked as the head of the marketing department at Playtech PLC.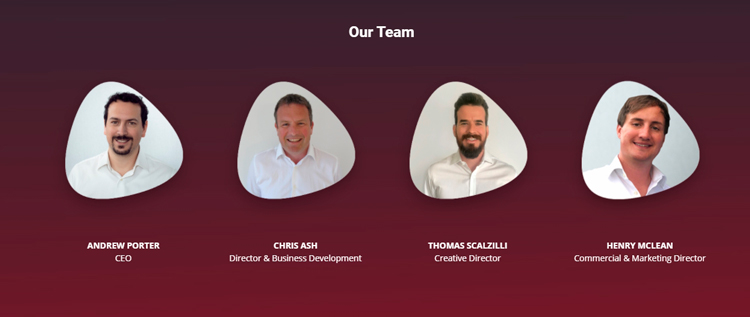 Types of games
The manufacturer's portfolio includes 8 games. This is a good result for a small company in 2 years of work. Especially considering the quality and popularity of the machines produced.
The main area of work is the creation of innovative slots. The number of titles at the beginning of 2021 is 6. These are stylish modern slot machines with lucrative bonuses and high returns.
Also 2 board games were released:
1000X BUSTA on cryptocurrencies.
100 Bit Dice, where users place bets and roll the dice.
Features and Benefits
The developers have highlighted the following features of their products:
Simple game mechanics. There are no complicated and confusing rules, so even a beginner can master video slots.
Original themes and serious, adult design.
The provider has abandoned the cartoon and children's style.
Supporting the principles of responsible gaming.
Great potential prizes.
In addition, the slots have a high return. The average is 96.8%. The volatility is high. Users can expect big wins both at the main level and at the bonus level.
The provider pays a lot of attention to interaction with operators and helps in every possible way in promoting its software.