Evolution Gaming has no equal in the field of live casinos. For many years it has remained the undisputed leader in this segment and offers a rich assortment. This is not just a major supplier, but also the main innovator of this field. There are many options from which you can choose the best one for yourself. Almost every operator where there are tables with real dealers uses the software of this studio. Among them are operators of various levels. Along with global brands, there are establishments aimed at local markets.

Which Evolution casino to play at?
Below is a list of Evolution Gaming online casinos. By default, the options are sorted by rating. But on the top right, you can sort by operator age or by the number of reviews.
When viewing the rating, it is advisable to set the filters that are available in the right menu. Your country will be marked automatically, but you can remove it or choose a different one. Set the deposit methods, currency, and site language that are convenient for you. Their clients may include operators focused on the Western European market. They are not entirely convenient for the Russian audience due to the specifics of the market, the main feature of which is the need to create mirrors or other ways to bypass site blocking.
Only legal operators are represented in our rating. They mostly hold a Curacao license, but there are others. If this point is important to you, you can also mark the appropriate jurisdiction in the filters. After all, the level of reliability depends on it.
The table also provides links to the review and reviews for each institution. Reviews and complaints play an important role in forming the rating score. But it's also a good idea to find out what exactly they write about the operator by reading the comments. You can also read a detailed review to make your choice more informed.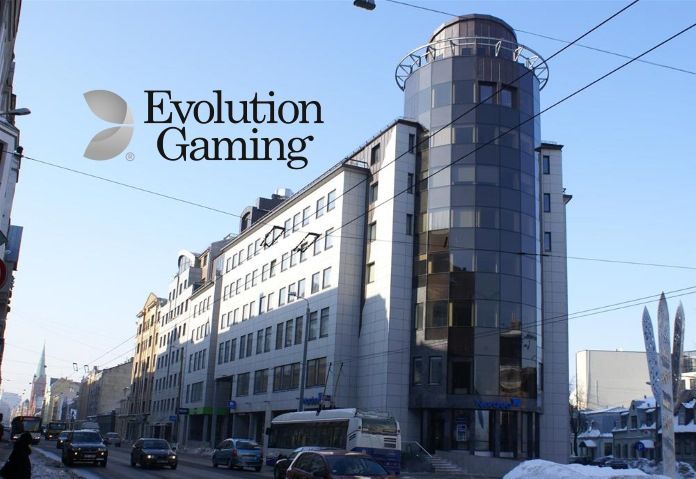 What can I play at Evolution Casino?
The live gambling industry owes a lot to this company. They set the bar high and are the authors of many innovations. It's not just the quality of broadcasts that is being improved. The company constantly launches unique, non-traditional products for their segment.
There are about 30 categories in the collection. In some Evolution Gaming online casinos, you can find Football Studio, which is suitable for football fans. The game itself is very primitive, just two cards are dealt, and the player bets on which one will be higher. But everything is designed in a football style, there is a window for viewing information about current matches, and the dealer, in addition to direct duties, discusses football.
One Evolution Gaming casino doesn't necessarily have the entire product range. Their collection can vary significantly, from a few tables with traditional tabletops, to numerous offers from classics to the most unusual.
Most popular
Lightning Roulette – one of my favorite Evolution Gaming solutions. It is found in many establishments where their software is available. In addition to the usual roulette, it has one unique function. From 1 to 5 numbers are randomly selected, and they are assigned multipliers from 50x to 500x. If the player bets on one of these numbers and wins, he gets a multiplication. The same principle was used to create Lightning Dice, which is also quite popular.
Dream Catcher it is very popular among players and is often found. This is a very simple but interesting game. The wheel turns with sectors that show numbers and two multipliers, and when they fall out in a row, they multiply. That is, twice in a row 7x already gives a multiplication of 49x. And this can happen many times, if you're lucky.
At the beginning of 2019, the following games were added to the list of the most popular games: Monopoly Live. It is unusual in the sense that it was necessary to combine the virtual world with a real studio. According to employees, the project was originally planned to be much simpler, but working on it, they constantly raised the level of complexity. As a result, we even had to create and certify our own mechanism for throwing dice. But the result was worth it. Monopoly has exceeded expectations, and players love this technically challenging but easy and fun game.
Unique products at Evolution Casino
Many of their products are unique. We've already covered some of them. But it is worth noting a couple of interesting solutions. One of the disadvantages of this route is the limited number of seats. Thanks to Infinite Blackjack, all blackjack lovers will be able to place bets, as an infinite number of participants can gather at the same table at the same time. One hand is distributed to all of them. The only difference will be who acts next. For example, one will choose to stop, the other will get the map, double, and so on.
Deal or No Deal this is the epitome of a famous TV show. There are several stages. First, qualification, when the player must get three gold segments, then comes the replenishment stage, when you can increase the prize amount for money, which is distributed among suitcases. After that, the main part begins. There are several suitcases opened at a time and at the end there is only one, the amount of which becomes the winning amount. At different times, an amount is offered, based on the risk level, to terminate the round. If the user refuses to accept it, the round continues.
Learn more about the developer Evolution Gaming
The company was founded in 2006 and has confidently established itself as a capable supplier. From the very beginning, the largest online casinos in the world began to cooperate with them. Over time, they expanded, added new products, and opened new studios. Today it is the undisputed leader among suppliers of games with live dealers.
This is a respected developer, and many gambling sites use their software. The company has received many awards.
In 2010, they were both a Top Supplier and a Rising Star.
In 2015, Immersive Roulette is the Best Game, and the company itself is again named the leader.
Since 2009, they have been awarded the title of Best Live Casino Provider every year, and there are no prerequisites that anything will change in the near future.
Recently, they have been constantly nominated and won various awards, including for innovation.
Of course, there are moments that seem suspicious to players, and there are also funny cases. But there are no serious charges or evidence of fraud. They are licensed in Malta, the UK, Alderney, Romania, Belgium, and even the US (Pennsylvania). You don't even have to worry about the developer playing a dirty game. Even in the event of a mistake on their part, they treat the players fairly.